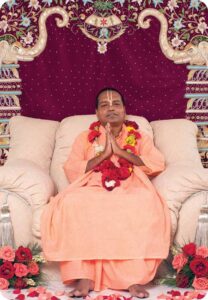 Dear devotees,
I had a little bit of health problems but a couple of days ago I was released from the hospital. My health is OK now by the mercy of our Srila Gurudev, Srila Govinda Maharaj, and all of the devotees. I went to rest to Dum Dum Park for a couple of days and now I am going to Nabadwip.
This is the news! Even though my health was very bad for a while, now it's OK.
If some devotees will come it will be very good! Everybody can come and join the festival! This is the main thing!
Jaya Srila Gurudev Ki Jay!
Jaya Srila Guru Maharaj Ki Jay!