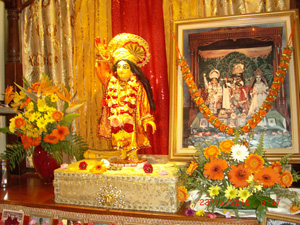 All glories to Sri Sri Guru Gaurangasundar Mahaprabhu!
The San Jose Seva Ashram has permanently closed. His Lordship Sri Gaurangasundar is now being worshipped on the altar at the Santa Cruz Seva Ashram.
Please join us in Santa Cruz for the Sunday feast from 10-2 or sign up for our newsletter on the homepage to hear about upcoming festivals like Janmastami.