All glories to Sri Guru and Sri Gauranga!

We're looking forward to this year's festival in downtown Santa Cruz. It's free so please stop by to learn more about Krishna Consciousness and the mission of Srila Bhakti Sundar Govinda Dev-Goswami Maharaj, Sri Chaitanya Saraswat Math.
Santa Cruz Rejuvenation Festival in San Lorenzo Park
Saturday May 18th
Join us for the following devotional practices of bhakti yoga:
harinam sankirtan (devotional chanting)
spiritual discussions
prasadam (blessed foods)
We want many devotees to participate so that we will all be enlivened and nourished.
Contact me for details:
Bilva Mungal Das
bilvamungaldas@sevaashram.com
View the Rejuvenation Festival website here.
See a report with photos of last year's booth here.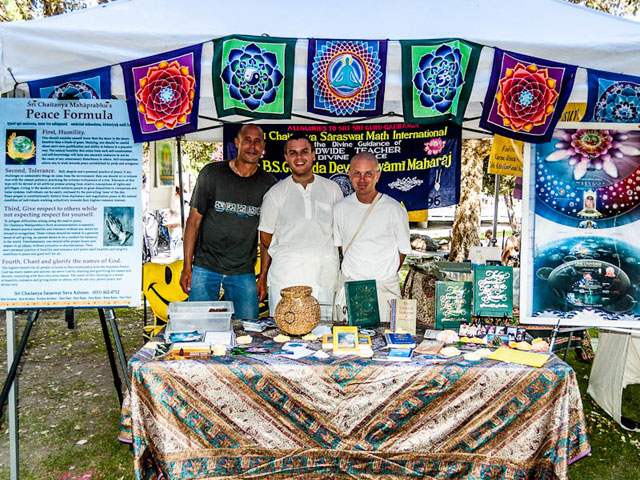 Last year's booth with Premanidhi, Ratan Krishna and Nevine Krishna Prabhus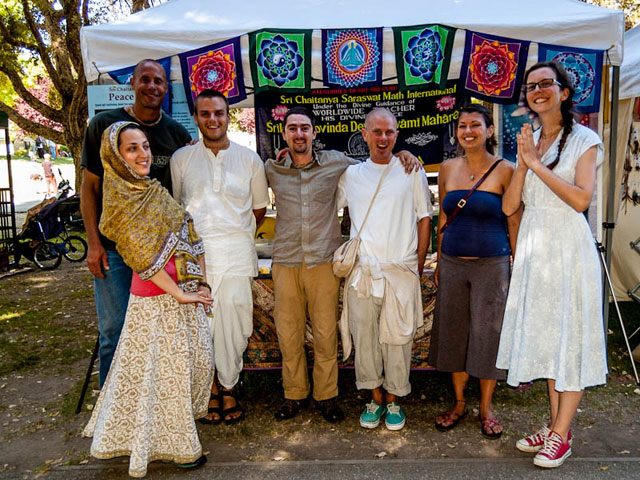 Some of the crew that helped last year: Vaidehi Devi Dasi; Premanidhi, Ratan Krishna, Bilva Mungal and Nevine Krishna Prabhus; a seeker and Sushila Devi Dasi.