All glories to Sri Guru and Sri Gauranga!
Dear devotees and friends,
Please join us in San Jose for morning darshan with Sri Sri Guru Gauranga Sundar on Saturdays from 6:30-9 am.
6:30 am Mangal Aroti
7:00 am Morning Kirtans
8:00 am Class on the holy scriptures: Sri Chaitanya Charitamrita and Sri Chaitanya Bhagavat
"The Supreme Lord is not part of this world. Rather, all universes exist within a part of Him. Still, by His inconceivable power, He lives like us, or comes near us, to accept our service. The attempt of a tiny soul to measure His power is simply a laughing matter. It is for this reason that Sri Chaitanaydev advised souls to practice jnana-shunya-bhakti ['knowledge'-free devotion]."
~Srila Bhakti Raksak Sridhar Dev-Goswami's homage to Srila Bhakti Siddhanta Saraswati Thakur
Sri Chaitanya Saraswat Seva Ashram
269 East Saint James St.
San Jose, CA 95112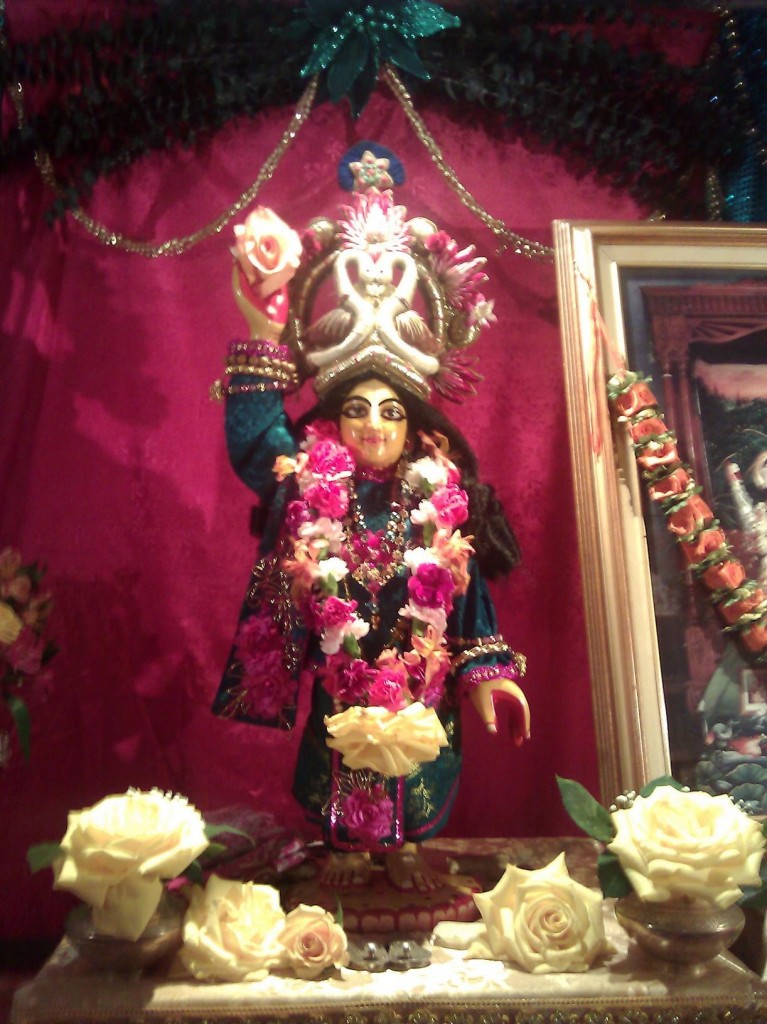 Sri Gauranga Sundarjiu on His beautiful altar