Sunday, May 21st10 am – 1 pm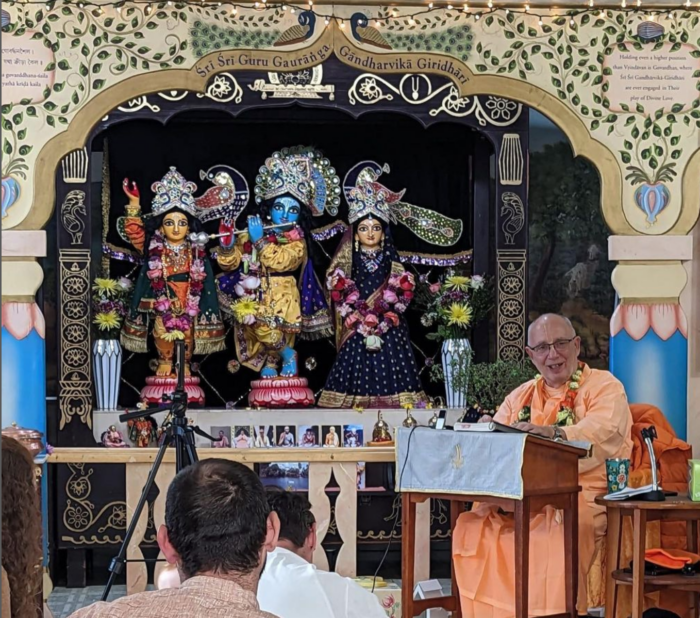 All glories to Sri Guru and Sri Gauranga!

This Sunday, May 21, 2023 we will celebrate the 27th anniversary of the installation of Their Lordships Sri Sri Guru Gauranga Gandharvika Giridharijiu here in Soquel. We are most blessed by Srila Gurudev to have such beautiful manifestations of His mercy here.
Their Lordships are served by our large family of devotees who come throughout the week to offer seva in the forms of cooking, puja, collections, cleaning, flower garlands, classes, gardening, maintaining the property and of course honoring prasadam.
Bring your family and friends the special celebration with discussion, kirtan and prasadam on Sunday 10 am to 1 pm. There will be an activity for children.