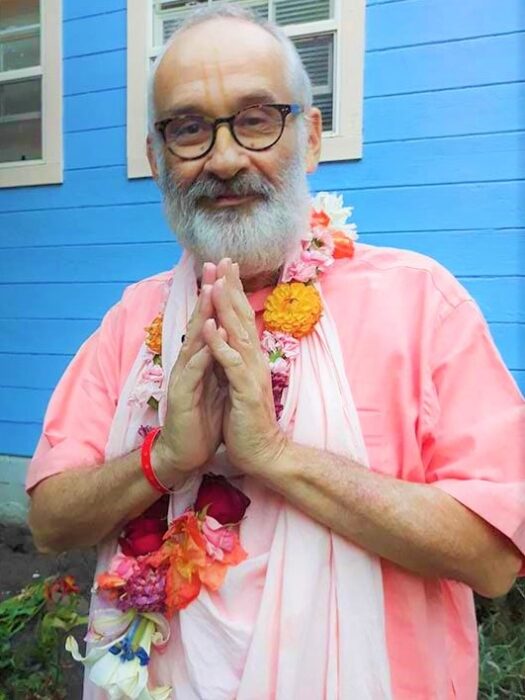 Our dear Sripad Bhakti Chandan Parvat Maharaj, who was beloved by all the devotees left the world at 3:40 on the morning of Friday, June 14th.
Cremation services, along with kirtan and an opportunity to wish our dear Sripad Bhakti Chandan Parvat Maharaj well on his journey, will be held at Santa Cruz Memorial (1927 Ocean St. Ext. Santa Cruz, CA 95060) at 3pm on Monday, June 17, 2019.
There will be a Sunday program and feast to remember and celebrate Sripad Parvat Maharaj's life of devotional service on Sunday the 23rd of June at 12:30 pm.
Please click here to see a very nice webpage dedicated to Sripad Parvat Maharaj on SCS Math International.